2017 Canberra Bonsai Society Annual Show 
The 2017 Canberra Bonsai Society Annual Show will be held on the weekend of the 7 - 8 October at UC High School Kaleen, Baldwin Drive, Kaleen, ACT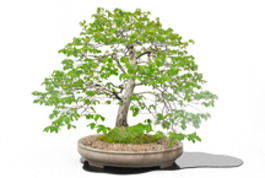 People's Choice Award 2016 European hornbeam Carpinus betulus


The bonsai display will again feature high quality bonsai from the collections of CBS members, including some created by local artists currently represented in the National Bonsai and Penjing Collection of Australia at the National Arboretum, Canberra (NAC). It will include both traditional exotic plant species and Australian species.
This year we are expecting that there will be a number of bonsai on display that have been developed or refined through carving and bending workshops in recent years, as well as more of the pines developed to display quality through a two-year program. There are also expected to be some large group plantings.
Demonstration sessions will be held at 11am and 2 pm daily, covering aspects of designing and maintaining bonsai.
Bonsai Basics sessions will be held at 10am and 1pm daily.  These sessions are designed for novice bonsai growers or those thinking of taking up the art, and provide an introduction to fundamental bonsai techniques such as wiring, repotting and root pruning, styling and bonsai maintenance.
Plant sales this year will include starter plants, advanced stock trees and styled bonsai.  This is a great opportunity to buy bonsai and stock plants of a quality not often available in Canberra. 
Australian made and imported Japanese and Chinese bonsai pots, tools & wire, books will also be available.
Visitors will be able to vote for their favourite bonsai.
A raffle, with prizes of a bonsai, a bonsai pot and a bonsai book, will be held over the weekend.